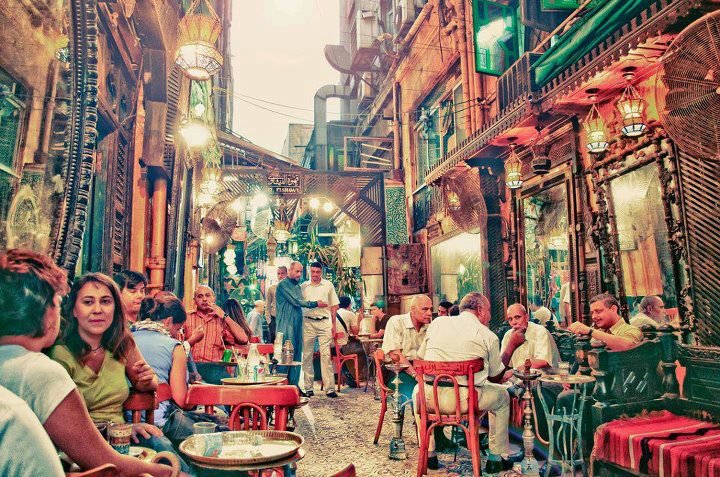 This is the view which uploaded by the travel company in Egypt.
It called café street.
Photo of the Day ( El fishawy Cafe - قهوة الفيشاوى )
It looks like a picture.
It is the the start of the trip or the end of the trip? Who can find it?